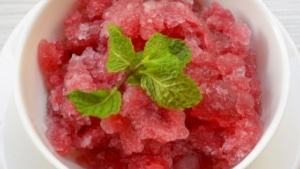 6 Yummy Thai Drinks Worth Trying
People love drinking various kinds of drinks to the extent that we mix different flavors to make the beverage tastier or invent a new drink. And when we travel, we always make sure to taste the famous drinks the place has to offer. 
Liquid refreshment comes in different kinds like coffee, soda, beer, smoothie, tea, and many more. And every place has its signature drink that tourists like to try or are curious about. Visitors often ask for the famous drink of a region or a country whenever they travel.
If you will be traveling to Thailand in the future and want to have a heads up on the well-known Thai Drinks, I'll be glad to give you some tips on what to order when you need to quench your thirst. Thailand's weather is hot, so you have to be hydrated when you plan on going around the country, and a delicious and cold drink would be an excellent choice for refreshment.  
Many yummy Thai Drinks are worth a try, but let's just name a few to give you a point of view. For the rest of the Thai Drinks, I'll leave them for you to discover. 
O-Liang
or Thai Iced Coffee
If you are a coffee lover, don't miss out O-Liang. It's a traditional Thailand coffee, and the top picked of travelers among the Thai Drinks. Since the Land of Smiles has a tropical climate, O-Liang is best served with ice. Can you imagine how refreshing it can be to have an iced coffee in hot weather?
Thai iced tea is similar to Americano because of the ingredients that compose the drink, but not exactly the same.
When you add milk to this drink, it will become Cafe Boran or also called Ancient Coffee. The locals enjoy having hot cafe boran with porridge for their breakfast.
Cha Yen
or Thai Iced Tea
This milky and sweet tea wins every tourist's heart that visits Thailand, so it is one of the well-loved Thai Drinks, especially for those who have a sweet tooth. The iced tea is a combination of locally grown tea and condensed milk, making the tea milky and sweet. 
However, if you prefer a not so sweet iced tea, you can ask the server or seller to lessen or not add sugar. The drink is still a bit sweet because of the condensed milk. 
Cha Manao
or Lime Tea
Another version of tea among Thai Drinks is Cha Manao, which means Lime tea. If you prefer iced tea with lime, this is an excellent choice to have, especially if the weather is sunny. The tea is similar to Cha Yen. The only difference is the taste, for Cha Manao is sweet and sour (or sour if no sugar added), unlike for Cha Yen, which is sweet.
Thai Drinks:
Nom Yen
or Ice Milk with Syrup
Thailand has plenty of fruit-bearing trees; that's why their food and drinks are very colorful and appealing to the eyes and tastebuds. A must-try among the Thai Drinks is Nom Yen. The blue, green, or red syrup added to fresh milk makes this drink unique and a winner to the youngsters. 
Sugarcane Juice:
Thai Drinks
Don't leave this country without trying their sugar cane juice, extracted from a sugarcane plant. Sugarcanes are sugary, so you can imagine the double sweetness when it is juiced. People who enjoy sweet food would fancy a bottle of this drink. While enjoying the savory flavor of this juice, you are also making your body healthy because of its health benefits. 
Thai Beer
After looking around a place for the whole day, it would be nice to freshen up with a cold Thai beer and barbecue. Singha and Chang beers are popular Thai Drinks and a fantastic choice to have while chatting with your companions or the locals. These Thai Drinks are so famous that you can buy them in every store in the country. 
So when you plan to spend your holiday in Thailand, there's no harm in trying to taste these various kinds of Thai Drinks. You can still explore and discover other good tasting Thai Drinks during your stay in the Kingdom of Thailand. 
If you want to go for hard beverages, make sure that you are of legal age and the locals' drinking age is 20.
Once again, Thank you for browsing this article about
6 Yummy Thai Drinks Worth Trying.
I hope that it is informational, mostly different
Thai Drinks.
More like this: